All Risks building works cover for your commercial clients

Unlike standard property insurance policies, PropertyWorks provides All Risks cover throughout the duration of the works and caters for property owner risks undergoing contract works. For example, projects can include refurbishments of hotels, shops and offices and property conversions such as pubs into apartments, churches into offices or retirement homes into schools.

PropertyWorks can also cater for your non-commercial clients who own properties where once the works are complete, are intended for private letting and/or commercial gain.

PropertyWorks delivers a single, seamless policy that can cover the existing structure, contract works, contents, property owner's liability and Non Negligent Damage Liability cover.
 
Case Study
An office undergoing major refurbishment including:

- Internal alterations such as a new open plan office, meeting rooms, break area, bathroom facilities and reception area.
- Floor finishes, glass partitions, suspended ceilings, HVAC installation, IT infrastructure 
- External works including replacement roof, structural support for new cladding, entrance canopy, entrance feature point, landscaping, security installations, car parking and cycle storage 

Works are valued at £1.5 million and expected to take 8 months to complete.
A JCT contract had been signed which required the owner to obtain insurance for the existing structure and contract works with the contractor noted as a joint named.

We provided a solution with PropertyWorks which was compliant with the requirements of the JCT.
 
Speak to us
You can access and download more information about PropertyWorks here >>
If you have any questions please get in touch with our dedicated contract works underwriting team on 0345 263 7468 or email underwriting@plum-underwriting.com
We look forward to hearing from you.
Lucy Montague
Trading Underwriter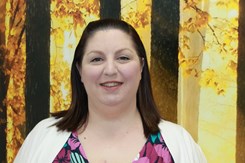 Vikki Llewellyn
Trading Underwriter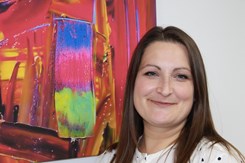 Tracy Jenkins
Underwriting Team Manager