Lucy explains the risks of not choosing the correct policy for building works at your client's home

When notifying their current household insurer of a significant home renovation, particularly where insurance cover is required by contract, homeowners can frequently find themselves faced with numerous difficulties.

Standard household insurers are often unable to continue covering the property effectively, or at all. They do not have the appetite to continue insuring what is effectively a building site, and all the inherent risk that brings.

A standard household insurer may provide cover for the existing house but this is usually on a highly restricted basis. This puts the homeowner at risk of not having adequate cover in place for their property and may even invalidate the policy if a JCT contract requires cover in joint names with the contractor.
 
So... why choose HomeWorks?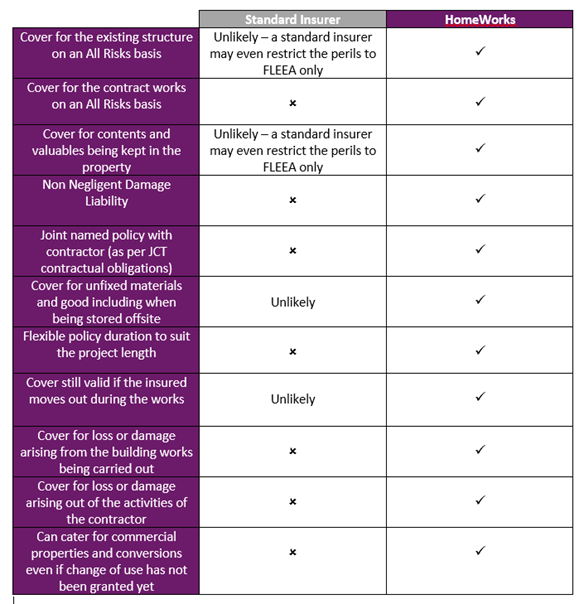 So, there you have it. HomeWorks provides a single, seamless solution that can cover the existing structure, contract works, contents, property owner's liability and non negligent damage liability, all under one policy.

Learn more about HomeWorks here
Speak to us or get a quote

You can submit a quote request by logging into the Plum Online Portal.

If you have any questions please get in touch with our dedicated contract works underwriting team on 0345 263 7468 or email underwriting@plum-underwriting.com

We look forward to hearing from you!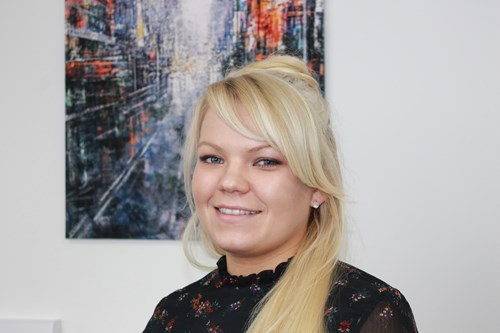 Lucy Montague
Trading Underwriter